David Poe at The Record Exchange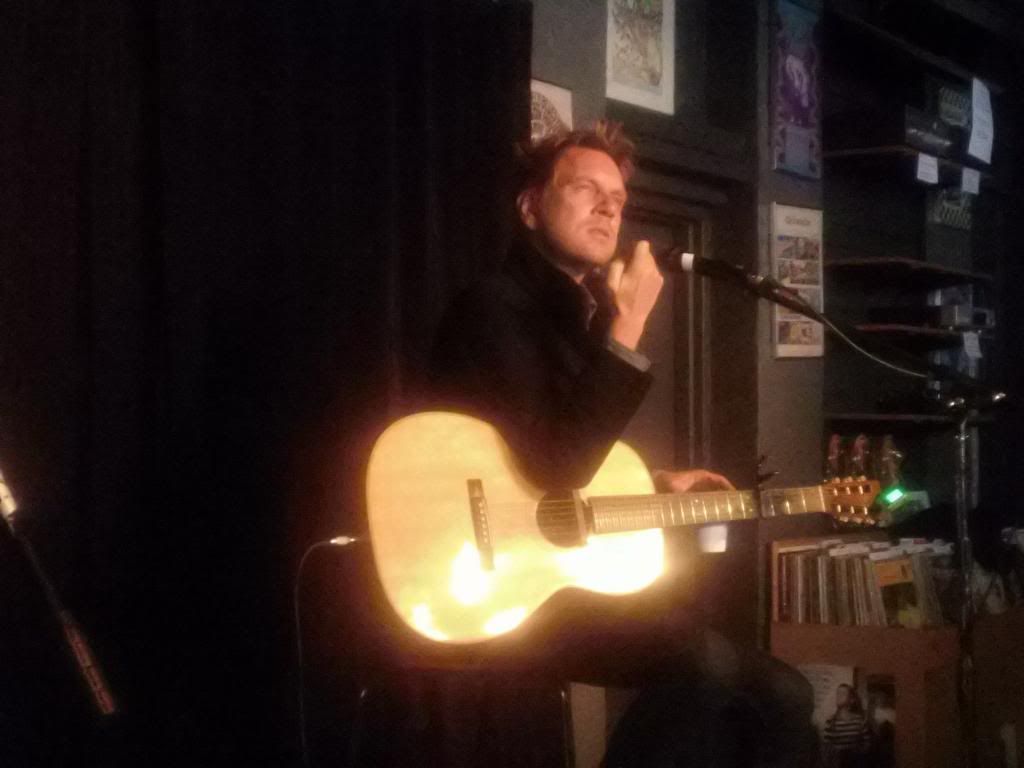 Curtis Stigers joined David Poe for a song during his in-store performance at The Record Exchange. This artist from the Midwest moved to NYC, became a sound engineer for the infamous CBGB's club, and now lives in L.A.
David joked around about the darkness of his set, but said, "since it's still light outside, there's at least some kind of balance."
His songwriting is very captivating, and he's done much writing for film and dance. His first release was produced by T-Bone Burnett.
David Poe has 4 other releases, and his latest is "God & the Girl." It went flying off the shelves after his Record Exchange performance, but I'm sure they have a copy waiting for you. David mentioned how excited he is that we're officially one month past Valentine's Day. (Word.) This song is played after he tells a story of wondering what happens to the Victoria's Secret presents he has bought for a past love, and if she wears them for someone else.
This site uses Facebook comments to make it easier for you to contribute. If you see a comment you would like to flag for spam or abuse, click the "x" in the upper right of it. By posting, you agree to our Terms of Use.