Google Glass
Boise has a great networking group for people wanting to learn more about making films. Boise Cutters has monthly meeting that are filled with great guest speakers and videos.
This week, member David Elliott Thompson brought us the new Google Glass for show and tell! Voice commands take POV photos, films, translate words, and give you directions. The screen seems like it's in front of your face, and the audio that no one else hears travels through the bones in your skull. Yep. There is a touch menu on the right side. The command, "Ok Glass," gets the attention of the device for commands. It even did so when someone else said this command. You can't use it with your own glasses at this point, and a couple of visually impaired folks from class could not read the screen. The screen is interesting, kind of like a hologram. I could see a chair behind it as I looked across the room. "Holy &*%! Is the first expression said from the first one to try the glasses out. At this point, it is illegal in CA to drive with them, and they can't be used in casinos. People who use them too much or in the wrong was are referred to as "Glassholes." Anyone wearing Google Glass immediately changes focus as they concentrate on the screen no one else can see. Prepare to hear, "Resistance is Futile," and "Prepare to be assimilated!"

Boise Cutter's group director Seth Randall says, "Sure, you can use the photo as long as I don't look goofy."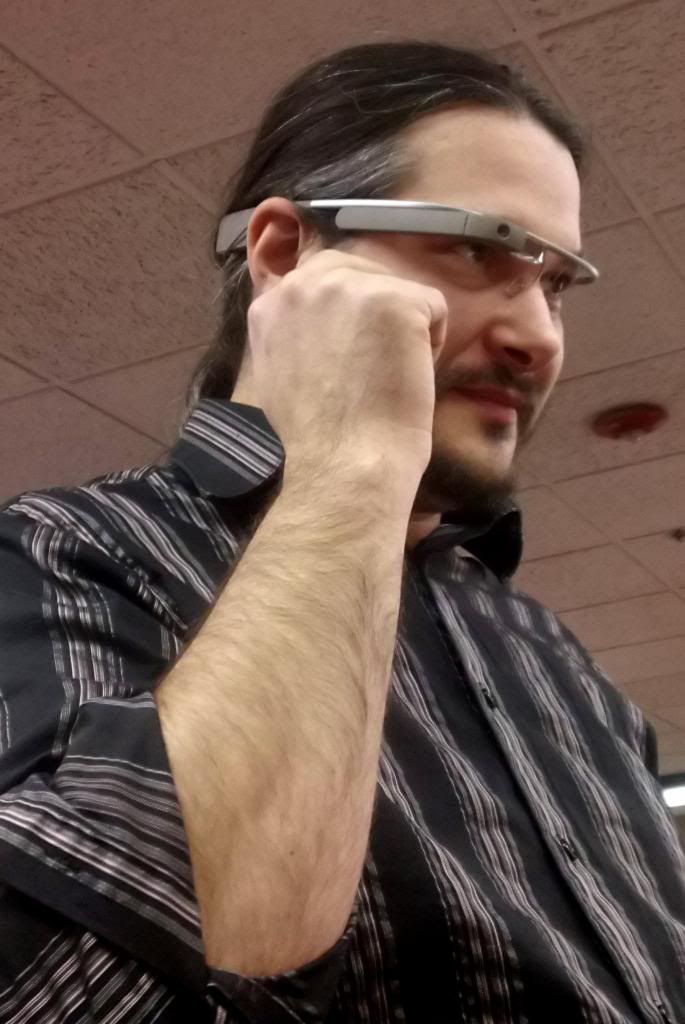 Worried about Google getting inside your head? They already have. Oh, and it will cost you $1500. It is both creepy and cool, and your work will be routed through Google so they can work out the bugs and make improvements. Here's a sample of what Google Glass can do.
Also during the meeting, the cello talents of Mark Doubleday were shown. Mark scored the music to the new film "The Seed." It took me back to 2 years ago on the Idaho Ho Ho CD compilation, when we had Mark in studio backing up Todd Sloan with Steve Fulton. Happy Holidays!
Also, please get tickets now for next Thursday's Concert For Cause fundraiser for Women's and Children's Alliance at The Knitting Factory!
This site uses Facebook comments to make it easier for you to contribute. If you see a comment you would like to flag for spam or abuse, click the "x" in the upper right of it. By posting, you agree to our Terms of Use.