Brett Dennen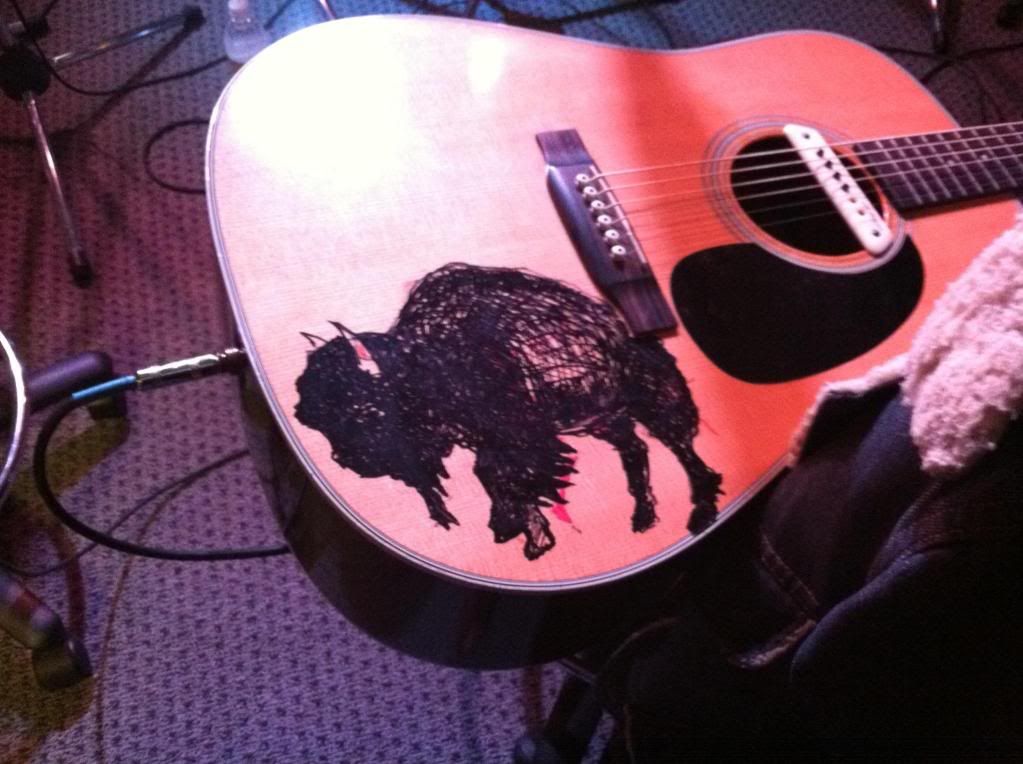 Brett
Brett Dennen. A Sharpie. A guitar. THIS happened. On stage at The Egyptian, his guitar had an elephant. It's one of his many great talents, and he was very humble when I asked him if there was a story about it. "Not really." Brett Dennen is very creative, funny, appreciative of his band mates, and…TALL. I watched his patterned sweater walk down the hall and noticed his finely groomed red hair reached the TOP of our on-air lights. That's pretty tall. He's actually very soft-spoken, but has much to say in lyrics and harmony. This tune feels very CSNY.
Brett Dennen's group came from a show in Reno, Nevada last night. He went on and on about his genuine love for The Record Exchange, and we couldn't agree more. This song might have some Tom Petty feel to it?
"Smoke and Mirrors" is Brett's latest release. During this time, he moved to the mountains with his girlfriend and dog. He spent time in the wilderness hiking, fishing, playing with the dogs, and being in the wilderness and trees. He says not to worry, "I'm not freaking out and growing a beard or anything."
Brett has a series of videos on YouTube. Search for Brett Dennen Wilderness Tips. Or, just watch this.
This site uses Facebook comments to make it easier for you to contribute. If you see a comment you would like to flag for spam or abuse, click the "x" in the upper right of it. By posting, you agree to our Terms of Use.