Imagine Dragons and Nico Vega
It's been a while since we've had a session, it was so fun to have 2 scheduled today! Imagine Dragons stopped in to do one song for The River. They spoke of how excited they used to be to have a thousand Facebook fans, and how surreal it is to now have over one million.
The singer had a broken hand from being too aggresive on a drum recently. They gave us a nice visit in The Moxie Java Listener Lounge.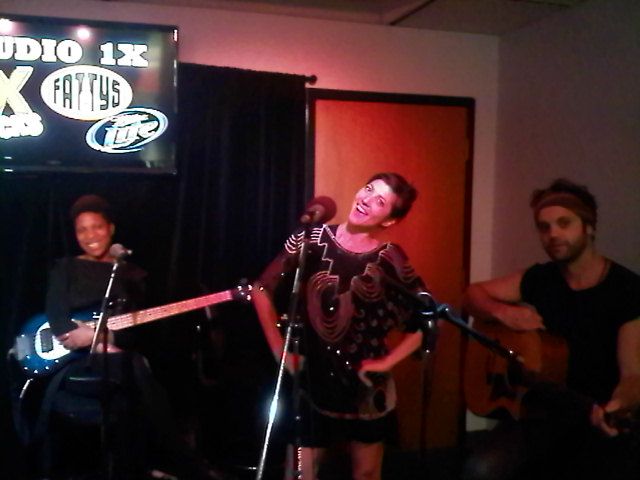 I stuck around to mix this session for our sister station, 100.3 The X Rocks. I'm going to include these videos here, because the voice of Nico Vega is amazing!
Nico Vega, whose vocalist, Aja Volkman, is married to Imagine Dragons' frontman Dan Reynolds. Can you imagine sharing all of that on the road, as well as an infant? You may recognize the song above from the video game Bioshock.

Linda Perry produced 3 songs on their first full-length release. A drummer who is no longer with the band, named the group after his mother.
This site uses Facebook comments to make it easier for you to contribute. If you see a comment you would like to flag for spam or abuse, click the "x" in the upper right of it. By posting, you agree to our Terms of Use.