Boise Women's and Children's Alliance, Concert for Cause Beneficiary
First things first.
The WCA operates two 24-hour crisis hotlines. If you or someone you love needs help, call these numbers:
Domestic Violence Crisis Hotline: (208) 343-7025 *La Linea de Crisis de WCA 343-7025
Rape Crisis Hotline: (208) 345-7273 (RAPE)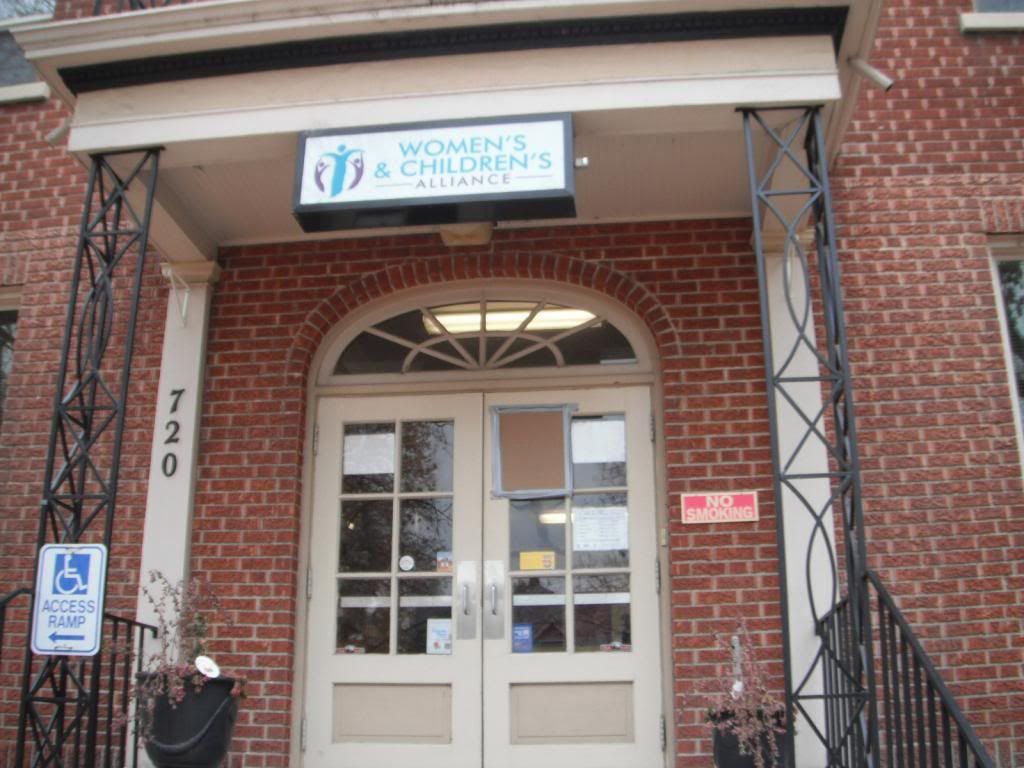 Don't think we have abuse problems in Boise?
Last year in 2011, the WCA...
• Provided more than 9,400 safe bed nights.
• Handled 1,869 call on our crisis lines.
• Provided 2,347 counseling sessions.
• Provided 910 case management sessions to 172 clients.
• Assisted with 531 of the 624 protection orders filed in Ada County
I took a tour of the WCA, and had to let the experience digest a couple of days before I could write about it.
Maybe it was the fact the building had barely changed since the first day I went there so many years ago.
Maybe it was the way the worn-out door chime where the residents enter the building, had a creepy, disturbing ring .
Maybe it was the 911 tape they played of the 6 year old screaming for help as he watched the violence around him and tried to protect his younger sibling.
Maybe it was the two little kids who said "hi" as our group walked by, and I was the only one who saw or heard them off to the side.
Enter the WCA. The door into healing, "where secrets are told."
The services of the Women's and Children's Alliance are vast. They provide a safety for abused women and children, with an off-site house for residents, and overflow at the downtown office. Services are also extended to men, through a local hotel.
WCA employs 5 counselors. Non-residential counseling is also offered, although the waiting list is nearly a month at this time, except for emergencies.
One young boy is learning to get over his fear of hearing a garage door open and close, and his terrific fear of…brown pickups.
Much shame is associated with those abused, it takes an average of 7 times for abuse to happen before a victim will finally break away from the cycle. Many mind games take place and broken promises are made, before things accelerate to what is hopefully a point of leaving for safety. Several people each year, are not so lucky.
The director tells us, "No one plans on moving to a shelter." People arrive mainly with the clothes on their back, traumatized from what they've come from. We're told the shelter doesn't so much use little hotel-sized products for the residents, because "that is NOT what they would use at home. This is their home now, and the things they use will be normal sizes and brands." State grants have been lost, and food for residents is either provided with help from the Soroptimist Club, or purchased by the residents themselves. Average income of a woman there is $8,000, with an average of 2-3 children. 4 babies have been born to WCA residents this year so far, with another one on the way.
A couple different friends I know had spent time in different shelters growing up. They both had the same things to say about it. "It wasn't too bad," and, "People were really nice there." The staff showed a great respect and confidentiality for their residents.
WCA helps with court advocacy, job training, and child care while those things are happening.
Where does your money go?
This is a non-profit with a very low and respectable administration percentage. If you want the most of your money going to WCA, you'll obviously want to donate directly. Another way to donate, is through their downstairs thrift store. Bring some things to leave and donate when you come in to shop! I've been to the thrift shop many times, but had no idea there are so many other rooms I didn't even know about. Go into those side rooms, you'll find housewares, bedding, and men's and children's clothing.
The WCA thrift store at 8th and Washington, gets 100-150 new items each day!
Residents also benefit from use of some of the clothes donations, for daily wear and job interviews.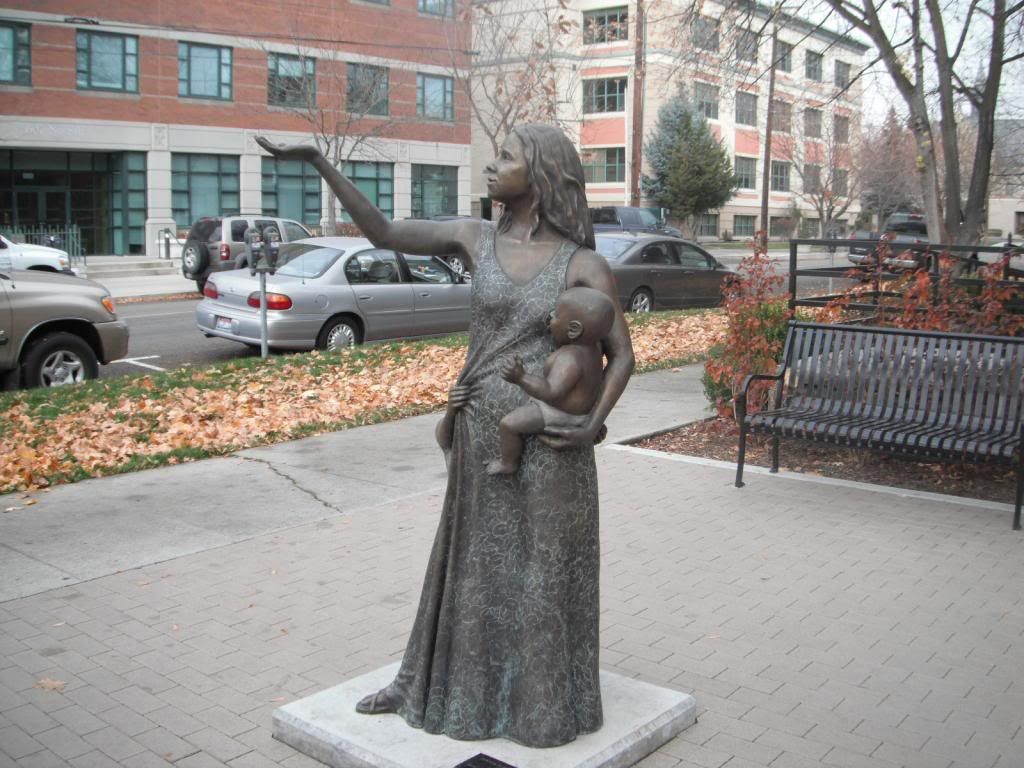 Don't worry, the butterfly is coming back.
A member of our group asked, "are things a little worse during the holidays, with the drinking and all?" The answer came with a somber expression and nod of the head. "People will put up with anything to get through the holidays."
If you are a victim of abuse and want to learn how to end the cycle of violence, give them a call and get educated.
If you know someone who needs help, find the information for them. WCA offers the stealth "shoe cards," folding cards with contact info. A woman can safely hide this in her shoe and have access to information if it's ever needed.
Take a tour to learn more, or they will bring a tour to your office.
Donate. Volunteer. Shop at the thrift store. Buy a brick. Become an ambassador.
Take a card from the "Giving Tree" at the Holiday Tree Lighting November 24th, and help some WCA residents this holiday season.
These are my opinions and experiences, I hope I have relayed them accurately and with the passion intended. Here is the WCA website to learn more.

The Concert For Cause December 15th at the Knitting Factory, will be a festive night of music from Blind Pilot. Allen Stone opens. Our live and silent auction will offer you presents you won't find anywhere else, and you'll feel pretty awesome knowing your money is helping the Women's and Children's Alliance. More about the concert and auction items coming very soon, but please buy your tickets now.. Here is the info.
For SO many reasons, let's make sure this show sells out.
Rochelle
KRVB "The River"
This site uses Facebook comments to make it easier for you to contribute. If you see a comment you would like to flag for spam or abuse, click the "x" in the upper right of it. By posting, you agree to our Terms of Use.