Graffiti6
Jamie Scott from Graffiti6 stopped by just to play for us today. This soft-spoken British man was very polite during sound check, and he put a brand new set of strings on his guitar before the interview. We worked out a few issues during soundcheck, and I feel really self conscious and Idaho when he talks about the "BAT tree" in his pre-am, as I ask if he's changed his (3 syllable) "BAduhree." The 9 volt wasn't the culprit, we're not sure what was, but both the D.I. and the mic work, so I am happy.
Jamie started playing guitar at 7, and grew up listening to R&B, Carole King, and groups like Free, and Hendrix.
This song below is my favorite, and I will soon tell you why.
"Can you tell me about Geoffrey Drake?" I asked Tim to get Jamie into the production room to talk to me off-mic before he had to leave, because this song struck me as different as I caught a few lyrics. He smiled and seemed pleased that I would ask. "This song is about a serial killer." NOW we're talkin'! No wonder it seems cool, it's dark and bluesy, melodic, and has some power. He tells me the name had to be changed, of course…but it's about a murderer who was featured on a British reality show. This guy got all crazy and jealous, I think he said his wife was cheating on him. So the guy, AKA Geoffrey Drake, kills his wife…but when he sees what he has done, he kills himself.
He says to me, "Sometimes people come up and just hear the chorus, and say it's such a sweet love song." (All I want is a little love and tenderness). I joke with him that they never listen to the whole song, and we both laugh.
It's a different world for Jamie now, he lives in L.A. and misses having seasons. He liked coming to Boise because it is cold, but no one told him to bring a coat. He speaks with great respect about his songwriting partner, Tommy D.
His songwriting is usually basic, done just with a Wurlitzer and a guitar. Songs like his single, the producer made very different. "I liked it after the 5th or 6th listen, it was novel to what my ears were expecting."
Jamie is surprised how BIG America is, he has traveled so much while here. He made a cameo in the movie "Step Up." Check out his other music, he is full of soul and we hope he returns soon for a show!
The EP of "Free" is out right now, with 7 songs. The full album "Colours," will be available January 24th.
They have great posters!
Finally, our Moxie Java cookie gallery.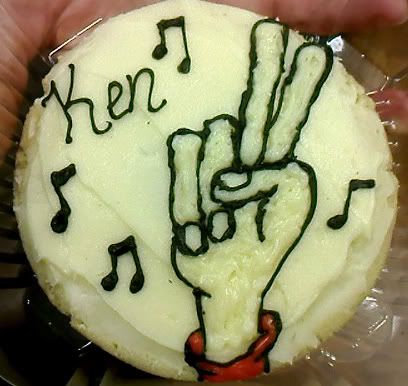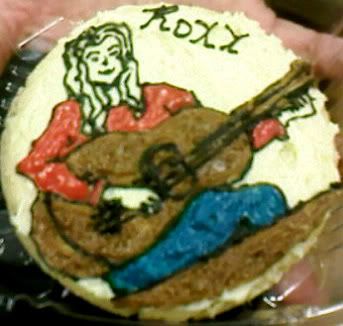 This site uses Facebook comments to make it easier for you to contribute. If you see a comment you would like to flag for spam or abuse, click the "x" in the upper right of it. By posting, you agree to our Terms of Use.